Both houses are located next to each other on a southern slope in a rural Eifel village. They both have their own garden with sufficient privacy and with a beautiful view over the valley. Enjoy this view together while enjoying a snack and drink – from the jacuzzi or from one of the terraces – or read a book in peace reading on one of the sunbeds is a perfect pastime.
Behind both houses is a large communal meadow, where the younger guests can enjoy themselves on the playground equipment, at the table tennis table or with other outdoor games. But they can also visit the playground that borders the meadow.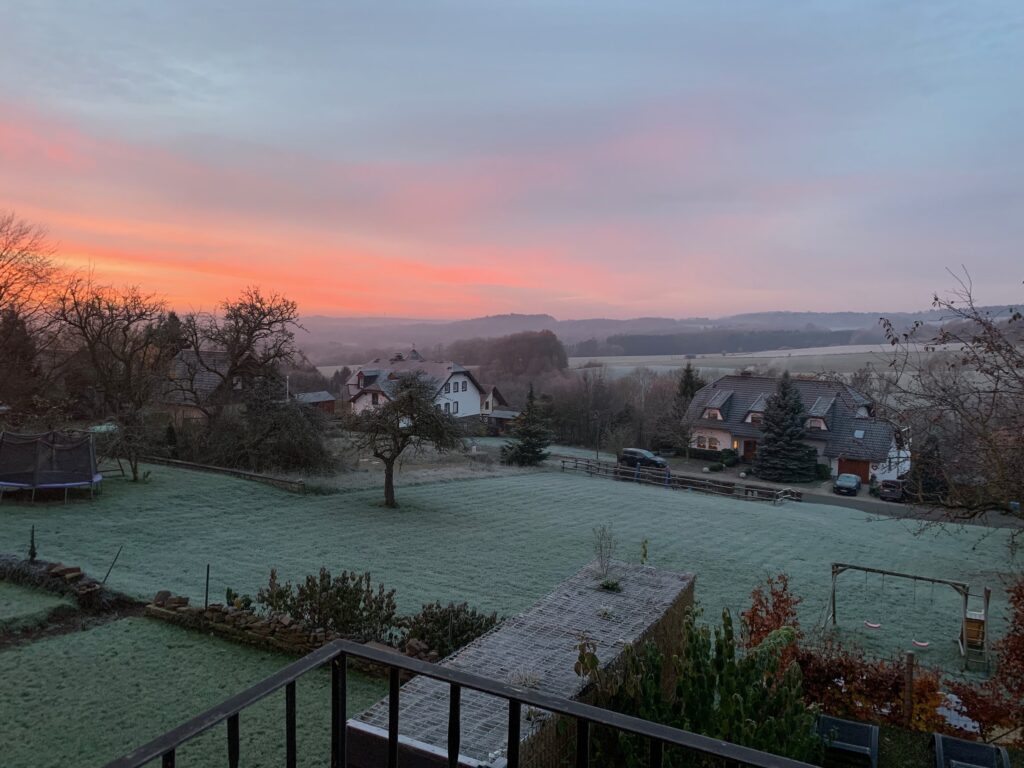 Numerous walking and cycling routes are possible directly from the houses. Then it is very useful to put the app rheinland pfalz gold on your phone. This app contains very detailed maps that you can download for your walk or bike ride. If you are not up to the challenge of the tough mountains, you can also choose to cycle along or over former railways.
For activities a little further away, you can visit the website eifel-direkt.de. This is the website of the Tourist Information Bitburger Land where you can always find the most current information about what to do in the area. You can also visit their info point in Bitburg or call them; they are happy to help you if you have specific questions.